Not your average bouquet of roses, these abstract floral works take flower arranging to epic proportions. We take a look at the arrangements making floristry an art form, from the traditional Japanese art of ikebana to the modern concepts propelling petals to new heights. While they may take on different styles and shapes, the process always remains a meditative one - perfect for practicing this weekend as we celebrate the RHS Royal Hampton Palace Court Flower Show.

Something a bit different to display in your hallway this summer...

Postures by Carl Kleiner 



Postures by Carl Kleiner is a photography series that proves even chrysanthemums can be contemporary. The Stockholm-based photographer has worked with iconic fashion houses Hermés and Dior, and has a unique talent for bringing a sense of personality to inanimate objects. On this project, Kleiner has collaborated with Bloc Studios to create these stunning vases, which do just enough to prop up the stem while letting the flower do all the talking. The wires that hold the plants at different angles form almost emotional silhouettes, creating elegant, ballet dancing shapes which give the arrangements a sense of story and character.


Artificial Single Stem Magenta Orchid | Single Stem Orange Gladioli | Artificial Single Stem Green Allium


Ikebana - The Japanese art of flower arranging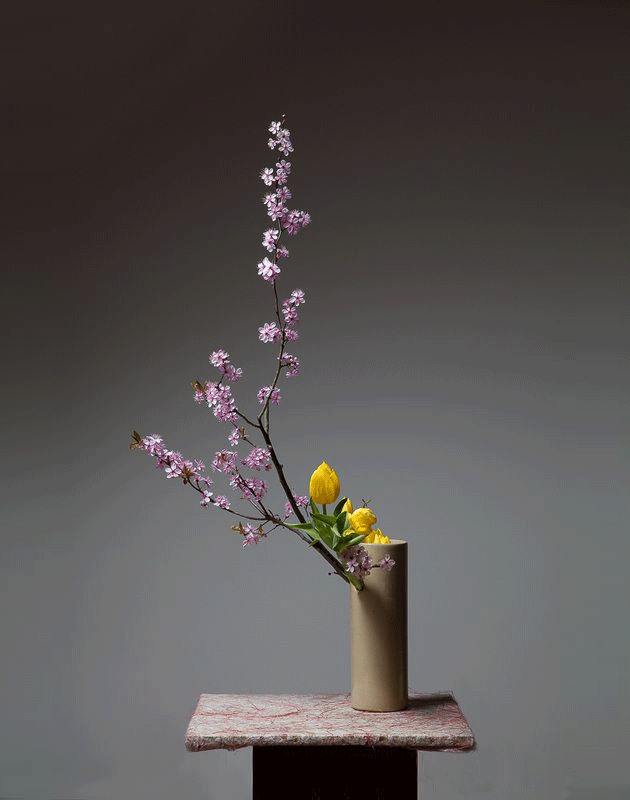 The old Japanese tradition of ikebana dates back as far as the 7th century, which is surprising. The minimalist style and unique, abstract arrangements look so relevant to today, it's almost unbelievable that these arrangements were being made over 600 years ago. One of the main ikebana principles is to create space with the arrangement, rather than trying to fill it. Ikebana is not just flower arranging. It's considered a disciplined art form in Japan, seen as a spiritual process which brings you and your home closer to nature. The ikebana is meant to be appreciated, and should be look at in a silent state, starting at the bottom where the roots burst from the vase. This is also believed to connect the arranger and the house guest to each other, with this wonderful floral gift.


RHS Vintage Posy Wild Honeysuckle & Amber Glass Candle | RHS Botany for Gardeners | RHS Vintage Posy Sweet Pea & Violet Diffuser

If you're not a fan of flowers, you can still enjoy the calming process that is flower arranging with the newest trend in floristy, leaf manipulation. This involves using some waterproof tape to fix a wire to the back of the leaf, which allows you to manipulate it into any shape you like. Curls, rolls, spikes, the artistry of this method transforms the humble vase into something you'd find in a flower exhibit.






Robert & Stevens Medium Shelf with Hooks | |Closer to Nature Artificial Onion Grass Plant | Fallen Fruits Balcony Carpet, Green/Grey



[Image Credits: Anne Soulier; Carl Kleiner; Bloc Studios; Iain Claridge; Ikebana; Photo Qip]



For beautiful furniture, accessories and daily design ideas for your home and lifestyle,
shop at achica.
Register now with achica to find all the latest limited sales from brands such as Lisbeth Dahl and Angelpoise, all with great savings
Register