Striking just the right balance between whimsy and vintage allure, the enchanted look is the new décor trend making the peculiar glamorous. Ethereal spaces where curiosity meets wildlife to evoke a sense of romance. Here at achica though, we like to do things the designer way so think less Alice in Wonderland and more Alexander McQueen does a Midsummer Night's Dream and you've got it.

Drama, drama, drama



Black walls, gigantic stone chandeliers, oversized rugs. This look is all about the drama. So go home and go big, coupling large statement pieces with decadent, indulgent fabrics and dark deep shades.

Fairytale couture 



Shabby no more, poky is now chic so embrace the wonky table or odd shape chair to make your home look like something out of a fairytale. Mischievous elves not supplied.


Versailles Sideboard, French Grey | St James Stool, Grey | Royal Velvet Cushion, Fuchsia
Pattern me this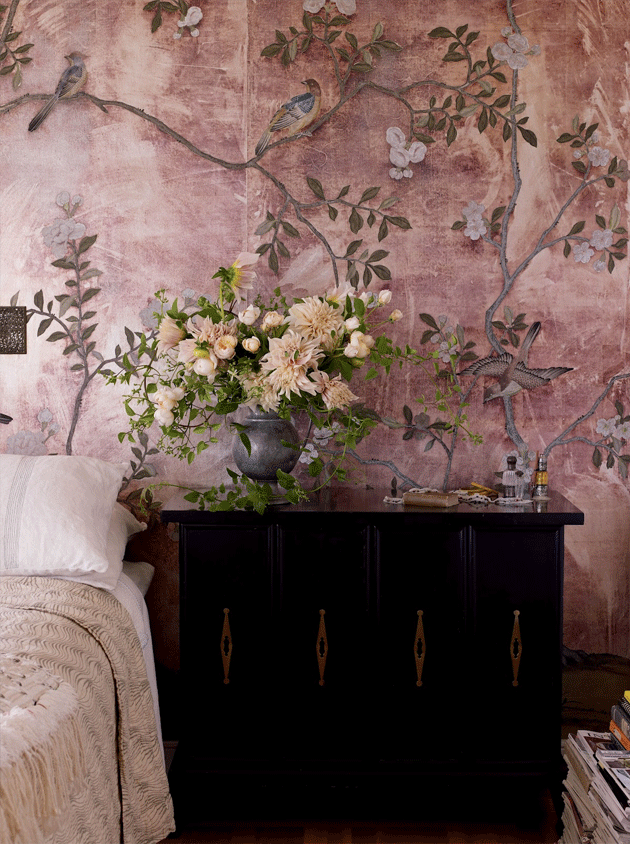 If these walls could talk... Make your walls speak to you with pattern and prints that demand to be looked at. Birds, forests, flock, this is where the enchanting quality comes in so go for something bold.
Curious characters
Time to make room for a few guests. These slight disarming, oddly charming woodland characters bring with them something inquisitive that will have your more talkative guests curious.
Kenwyn Large Swans | Country Floral Animals Fox Cushion | Nickel Bird Table Lamp

You used to be much more... muchier
Famously said by the Mad Hatter, 'You've lost your muchiness'. More is much more in this case. Each corner should boast interest, every surface should have something unusual bestowed upon it and every wall should have something too look at. So layer it up and don't hold back.
Designs that tell a tale
Don't let this look venture too far into the oddities though, reign it back in and incorporate classics into your living room. Things like traditional armchairs, famous art works and Cogsworth-style clocks will give the look of a fairytale mansion enchanted.
Wooden Natural 2 Seater Sofa | Elegant Glass Cloche Clock, Gold | Birkdale Stone Urn Planter
[Image Credits: Abigail Ahern; DIY Crafted; Gypsy Yaya; Style Court]
For beautiful furniture, accessories and daily design ideas for your home and lifestyle,
shop at achica.
Register now with achica to find all the latest limited sales from brands such as Lisbeth Dahl and Angelpoise, all with great savings
Register