Your bedroom should be a calming space you can relax in, which can be difficult if you've fallen out of love with your décor.

Give a tired bedroom a new lease of life this month with these simple ideas to transform your space and maximise your bedroom's potential.

Add a little luxury


Image credit: Dominic Blackmore for Ideal Home

Metallic accents are set to be a big trend in 2018 so add a little luxury to your bedroom with tones of gold or copper. Replace a plain light fitting for something a little more glamourous, such as a statement pendant light or chandelier. Plush fabrics in rich tones will also add an air of elegance to the space – think velvet and silk or satin for throw cushions or curtains.

A pop of colour


Image credit: Jeremy Phillips for Style at Home

A quick and easy way to add interest to a neutral bedroom is to introduce some colour into the space. Whether you opt for a feature wall, bright soft furnishings or even a statement headboard in a vibrant hue, you'll be amazed at what a difference a few pops of colour can make to a neutral room.

Accessorise to the max


Image credit: Richard Gadsby for 25 Beautiful Homes

It's the small touches that really add personality and charm to a space. If your current bedroom accessories are looking a little tired then it could be time for an update. Simply replacing lampshades, bedside lamps, photo frames and adding a new mirror will lift the room and give it a new lease of life. Styling your bedside table with a new light, a scented candle and a small vase of flowers is the perfect way to make a big difference with only a few small changes.

Rearrange your furniture


Image credit: Jason Ingram for Ideal Home

Simply changing the layout of your room will transform your space. Start with the large items of furniture (be sure to measure your bed and wardrobe to ensure they'll fit in their new home before you start the heavy lifting!), then move on to small furniture, rugs and accessories.

Invest in new soft furnishings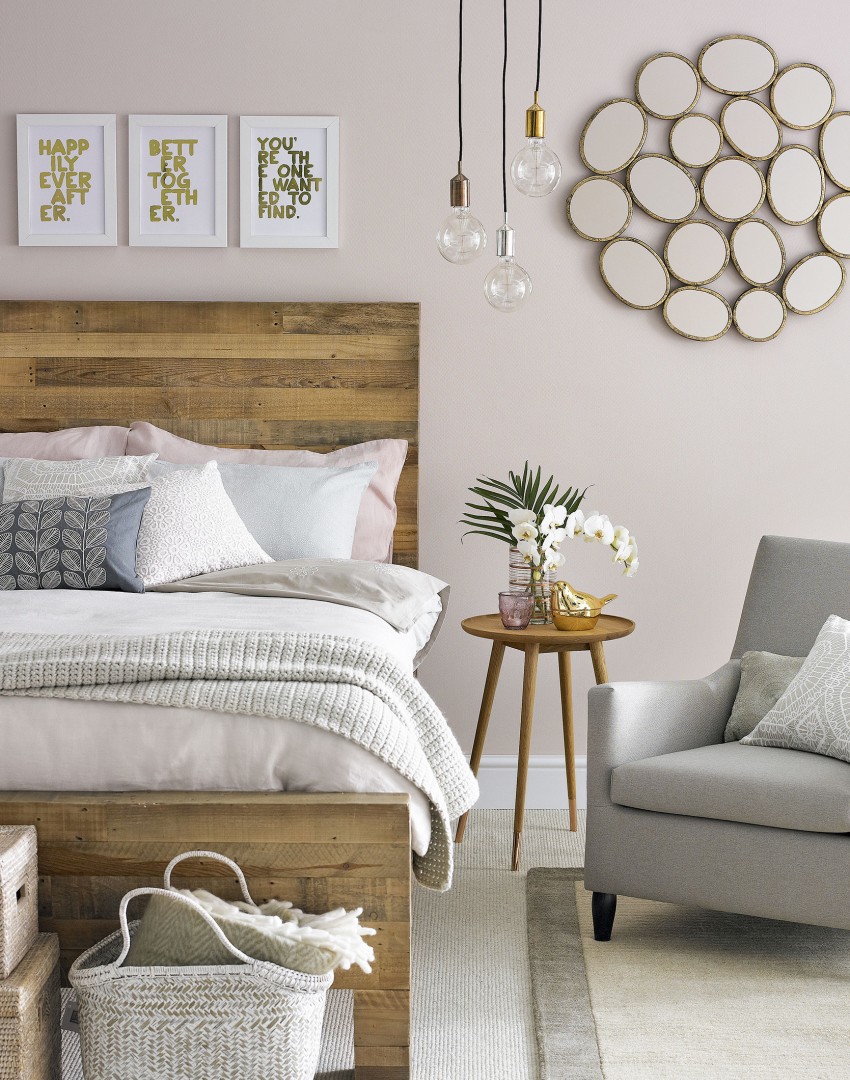 Image credit: Jason Brittain for Ideal Home

If a total bedroom revamp doesn't sound appealing then replacing your soft furnishings is a quick and easy way to give your bedroom a new look. New bed linen, cushions and curtains will refresh a room in an instant.



For beautiful furniture, accessories and daily design ideas for your home and lifestyle,
shop at achica.
ACHICA
View all posts by ACHICA
Register now with achica to find all the latest limited sales from brands such as Lisbeth Dahl and Angelpoise, all with great savings
Register